The curtain came down on the Twilight Community Group's Month of festivals for 2022. Each year to date the local Charity has held the Polska Eire Festival and this year was no exception. Now in its seventh year the local communities where delight to see it return after the postponements over the past 2 years due to the Covid 19 pandemic. This year saw the return of the Integration through sport and the Family festival day. Over the past number of years, the integration through numbers bingo has been a success as has the Polish Film nights with English subtitles courtesy of Billy Byrnes john street.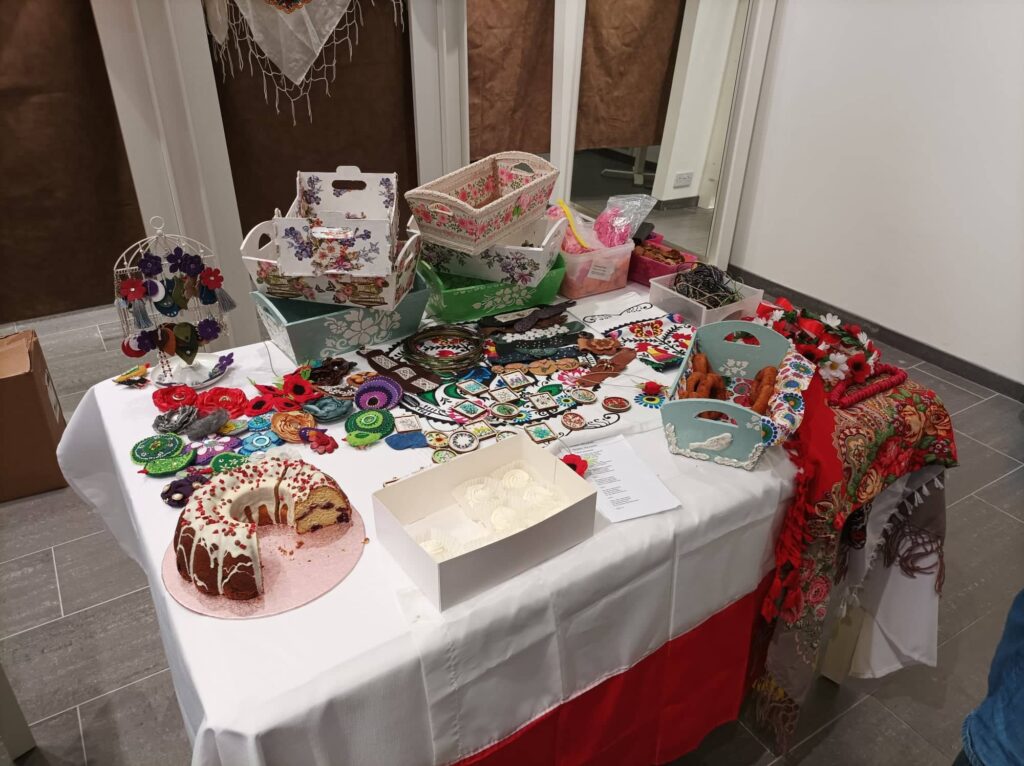 The group promote solidarity across all the communities of Kilkenny and this was very evident at Sunday's final event where all the communities came together to hold an international community display of culture, song, cuisine and dance. The colour on the day was strong and vibrant as representatives from Poland, Ireland, Ukraine, Romania, India and the African communities put together a fantastic afternoon of entertainment. A large crowd were delighted by the wonderful singers from Ukraine and their youth groups dance and song routines. The crowd witnessed two young Indian boys perform 2 fantastic dance routines as did the African community with the help of a number of the spectators joining in the fun.
Inside the Macdonagh Junction Unit we saw displays of food, culture and arts displays. The younger members were given opportunities to show the painting skills as Art classes were held on the hour every hour from 12 noon till 4 pm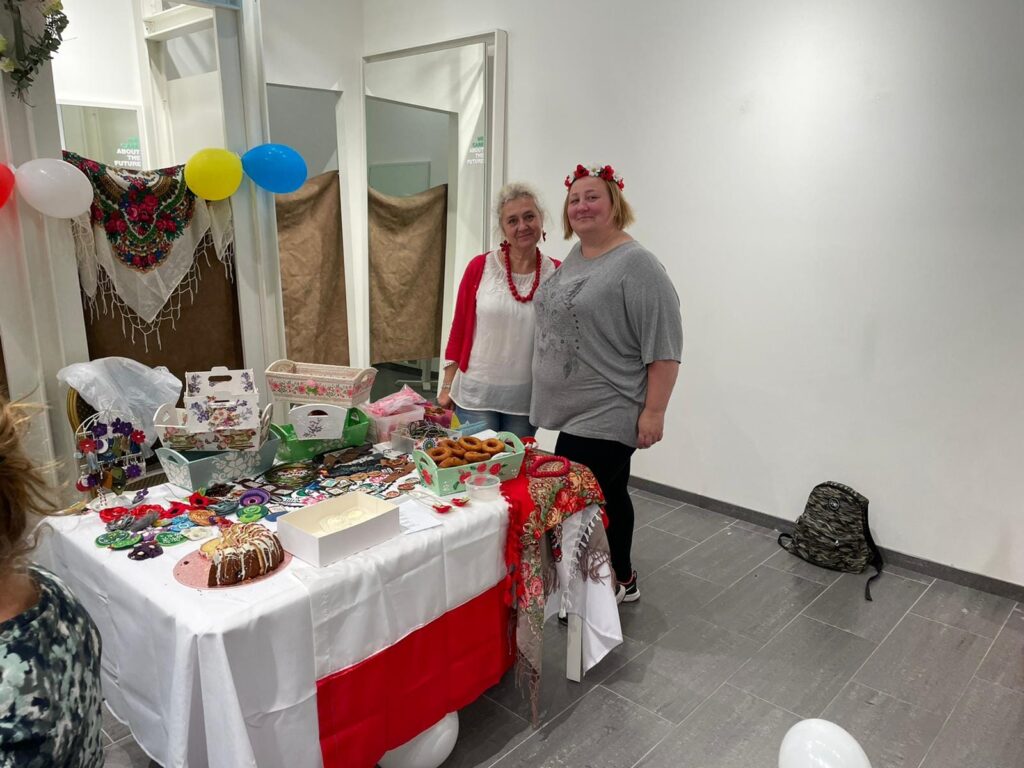 The Twilight Community Group is a fully inclusive organisation where all men, women, boys and girls are welcome in all their diversity. Twilight promote inclusion and integration. They offer all their course free of charge as the work with all the Irish and new communities. Courses include IT, Video and Podcast classes and have fully qualified Life coaches on site for all participants to avail off all year round.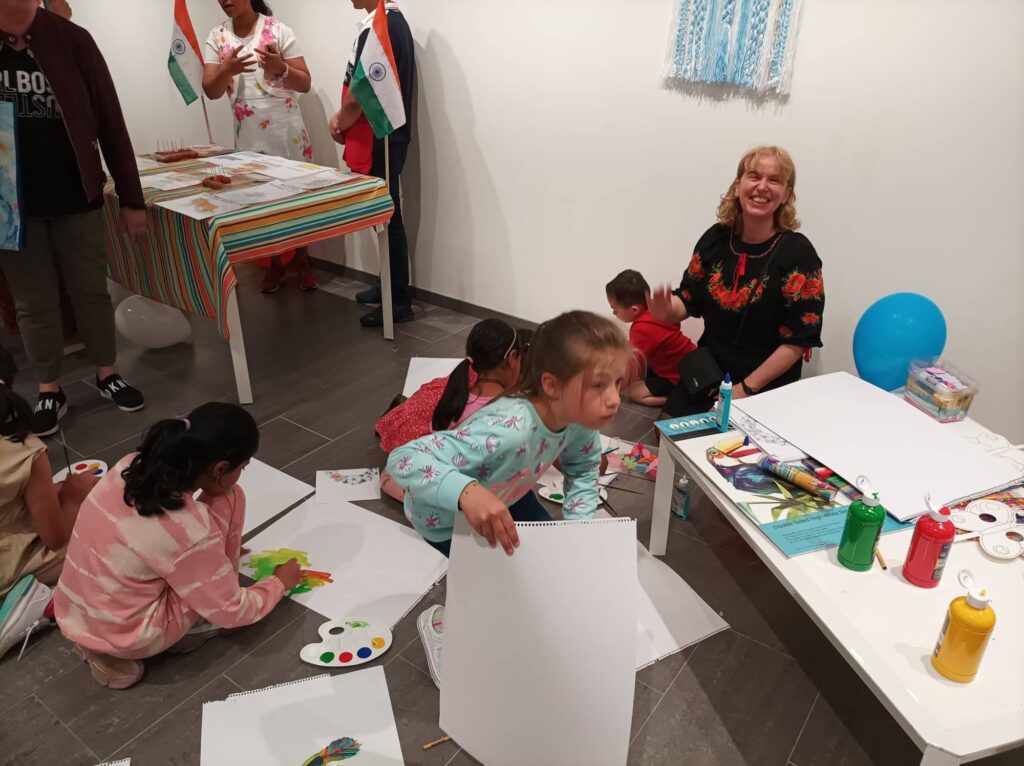 On July 15th, Twelve of the Twilight Youth Inclusion Group (TYI) head to Margny les Compiegne for 8 days and from the 23rd to the 30th Twelve Polish and French students return to Ireland for to tour the City and County. If you are interested in Joining Twilight or signing up for our next trip. Send us a small letter, telling us about yourself and what you feel you can bring to the Twilight Community Group, International Cultural House , 15A Hebron Business Park , Kilkenny, R95DD29 or info@twilight