Foreword
As Mayor of Kilkenny, it gives me great pleasure to see the progress of the Twilight Group and the social inclusion it creates among the many and diverse communities in Kilkenny.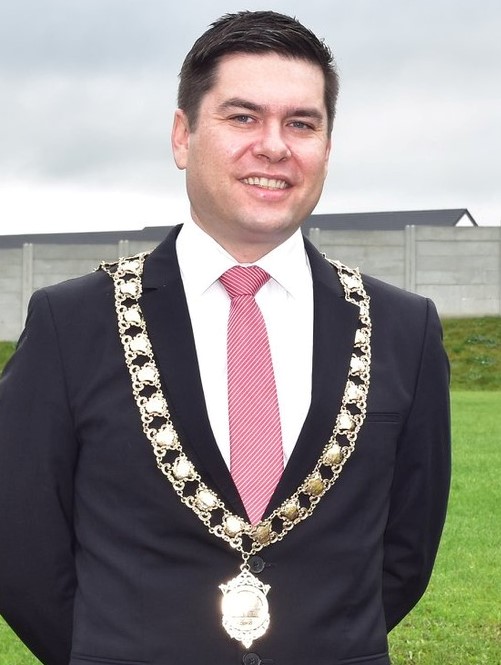 In 2015, during my previous term as Mayor, the Chairperson of the Twilight Community Group approached me with the idea of Twinning Kilkenny City with Malbork in Poland. I was happy to support this and made the formal proposal which was agreed by my Council colleagues. I was glad to be part of the beginning of what was the first step by the group into European Affairs.
The rapid progress of the Twilight Group and the numerous researches conducted under the auspices of Mr Murty Brennan, and the Twilight Team, in both this and other countries, render it a difficult task to interpret facts which accumulate to their growth and community interactions on daily basis.
This annual programme began in 2018 with the first Stigmatisation of Migrants International Conference when over 15 different nationalities were in attendance. The keynote speakers that have spoken so eloquently on this topic which in 2022 sees it become more relevant as we see our friends in Ukraine become the refugees of the 21st century.
This Stigmatisation of Migrants conferences provides a number of papers that are excellent examples of advanced works applied to relevant problems. Twilight covers key areas of stigmatisation and now their unique bottom up approach to the current issues that are symptomatic to problems we witness every day that others may wish to ignore or turn a blind eye to.
As Mayor of Kilkenny I am proud to be part of the Twilight Community Group's efforts to make our society socially inclusive. The visitors that the group have brought to the city year in and year out from across Europe and beyond is vital to the hospitality sector of our medieval city.
It is my pleasure to welcome the delegations from Hungary, Portugal, France, Poland, Italy, Lithuania, Serbia and Romania, Turkey, Morocco, Malta and those who have made the journey from around Ireland to Kilkenny
Cllr Andrew McGuiness
Mayor of Kilkenny Municipal District
INTERNATIONAL CONFERENCE AGENDA
16th MARCH 2022
| | | |
| --- | --- | --- |
| Agenda Topic | Speaker | Time |
| | Morning Session | |
| Welcome | Yona Samuel Twilight Inclusion Officer | 10.15 am |
| Welcome guests to the city | Andrew McGuinness Mayor of Kilkenny | 10.20 am |
| Welcome guests to the Conference | CEO Twilight Community Group | 10.30 am |
| Two people share their lived experiences. | Michael Ibrahim Integration Helena Power KTCM | 10.40 am 10.50 am |
| Hate Speech Questions and Answers | Stephanie McDermott-Lecturer St Patrick's College, Carlow. | 11.00 am |
| Garda Síochána | Community Policing Officer Andy Neill | 11.30 am |
| Lived Experience | Yona Samuel | 11.40 am |
| Diversity | Mikolaj Lesniak | 12.00 pm |
| Lunch Break | Light Refreshments | 12.15 pm |
| | Afternoon Session | |
| Video Message European view | Maria Walsh MEP | 13.30 pm |
| Immigrant Council Of Ireland | CEO Brian Killoran | 13.35 pm |
| Moral Obligation | Professor Maureen Mickus & Denise Bowen | 13.35 pm |
| Head of Religious Study UCC | Dr Amanullah De Sondy Head of Religious Studies UCC | 14.05 pm |
| Conference Conclusion | CEO Twilight Community Group | 14.30 pm |
Each year our keynote speakers have brought their expertise to the event, and always keep our large gathering enthralled with their presentations, and their willingness to take questions from the floor for this daylong Conference.
2022 will be no different as the keynote speakers are:
Dr. Amanullah De Sondy is Senior Lecturer in Contemporary Islam at University College Cork, Ireland. Amanullah has twice been invited to lead Time for Reflection at the Scottish Parliament and has been a regular contributor to BBC Radio Scotland's 'Thought for the Day' for over ten years . Amanullah De Sondy joined University College Cork in 2015 as Senior Lecturer in Contemporary Islam and is an Affiliate of the University of Glasgow's Department of Theology and Religious Studies.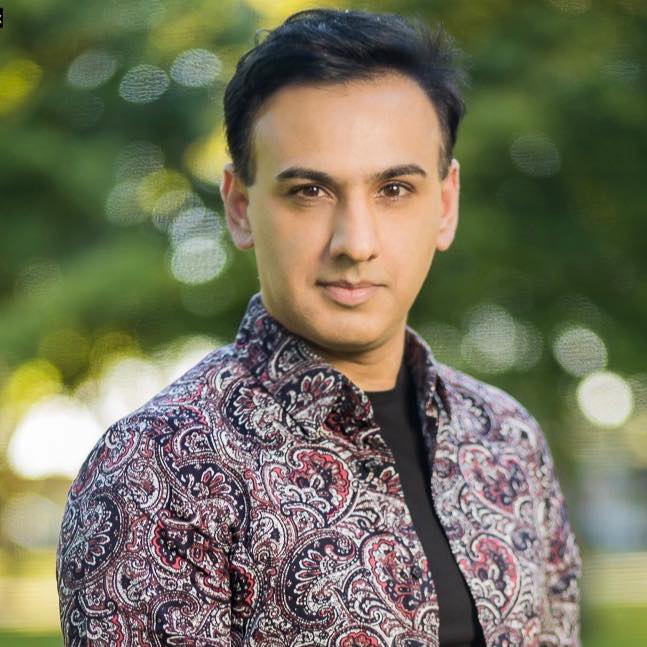 Amanullah holds a concurrent B.A in Religious Studies and Education Studies with the Diploma in Education from Stirling University. He has studied Arabic and Islam in France, Jordan, and Syria and has particular interest in Urdu and Punjabi poetry, or ghazals. His first book, The Crisis of Islamic Masculinities, was published with Bloomsbury Academic in January 2014. The book has been reviewed in The Times Higher Education, New Books in Islamic Studies USA and BBC Radio Scotland's 'Sunday Morning with…'. Amanullah is currently working on book projects relating to themes on contemporary and historical Islam and Muslim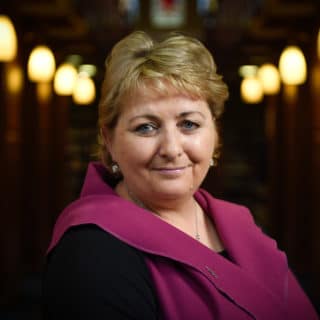 Stephanie McDermott H.Dip MA  lectures in the field of Equality, Citizenship, Rights and Activism. As a critical educator and activist, her work centres on social action, civil engagement and the representations of minority groups. Stephanie has extensive experience of working with civil society organisations and is one of the co-founders of Rohingya Action Ireland. In the college and in the wider Carlow/Kilkenny community Stephanie takes an active role in raising awareness of Human Rights abuses and the wider issues of Inclusion and Interculturalism. Stephanie also works as a facilitator in CommunityDevelopment and Leadership.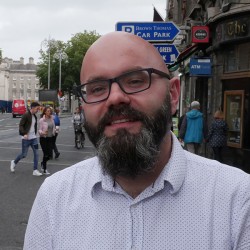 Brian Killoran the CEO of the Immigrant Council of Ireland.
Brian studied at NUI Galway, where he read a Bachelor of Arts degree in English, Sociology and Politics. He attained his Master of Arts in Globalisation from Dublin City University. In his early career, Brian worked as a facilitator on international peace building programmes in Boston, Massachusetts and as an information worker with a community development NGO working to address health inequalities among migrant communities in Dublin's north inner city. Brian joined the Immigrant Council as an Information Officer in 2004, working directly with people from a migrant background and their families to assist them in navigating the Irish immigration system and having their rights realised. Brian went on to manage key areas within the Immigrant Council, including its Information and Referral Services and Integration related work, before becoming CEO in March 2015. Brian has responsibility for all aspects of the Immigrant Council's operations and priorities.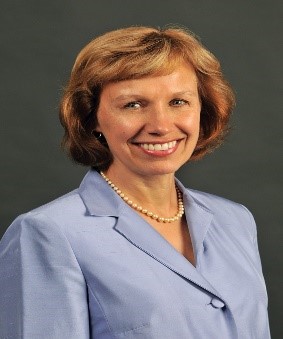 Maureen Mickus, PhD, MSG is a Gerontologist and Professor in the Department of Occupational Therapy at Western Michigan University (WMU).  She was awarded a PhD from Northwestern University and taught at Michigan State University medical school for ten years. Since joining the faculty at WMU she has been extensively involved in promoting cultural affairs. She has led a study abroad program to Ireland for 15 years focused on aging. She also co-developed a cross-cultural program that was held for Guanajuato, Mexico for several summers. This program highlighted issues related to migration and was also designed to improve cultural humility among students. She currently chairs the departmental Diversity, Equity and Inclusion committee and mentors WMU Hispanic students. Her research has included ethnic minorities living in nursing homes. She is currently conducting an intervention study for Black elders.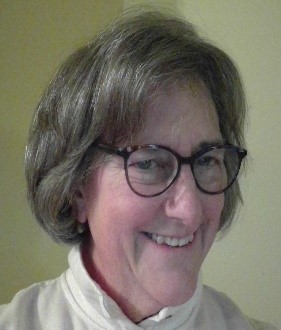 Denise Bowen, PA, BSM, MA is a Physician Assistant and Associate Professor Emerita from Western Michigan University. As the former Chair of the Physician Assistant program, she successfully led efforts to diversify the student body. Prior to her tenure at Western Michigan University, she spent over 15 years as a health care provider to the immigrant farmworker community in Michigan.  Ms. Bowen also lived and worked in a Guatemalan refugee camp in Southern Mexico for several years mentoring local health promoters.  She has conducted research in cross cultural communication, and deservingness of care related to immigrants. Together with Dr. Mickus, she co-led study abroad programs exploring US/Mexican migration, an initiative funded by President Obama's Partners of the Americas. Bowen and Mickus also produced a documentary highlighting difficulty for Mexican migrants. Ms. Bowen currently leads a U.S./Mexico Border Awareness program for WMU students.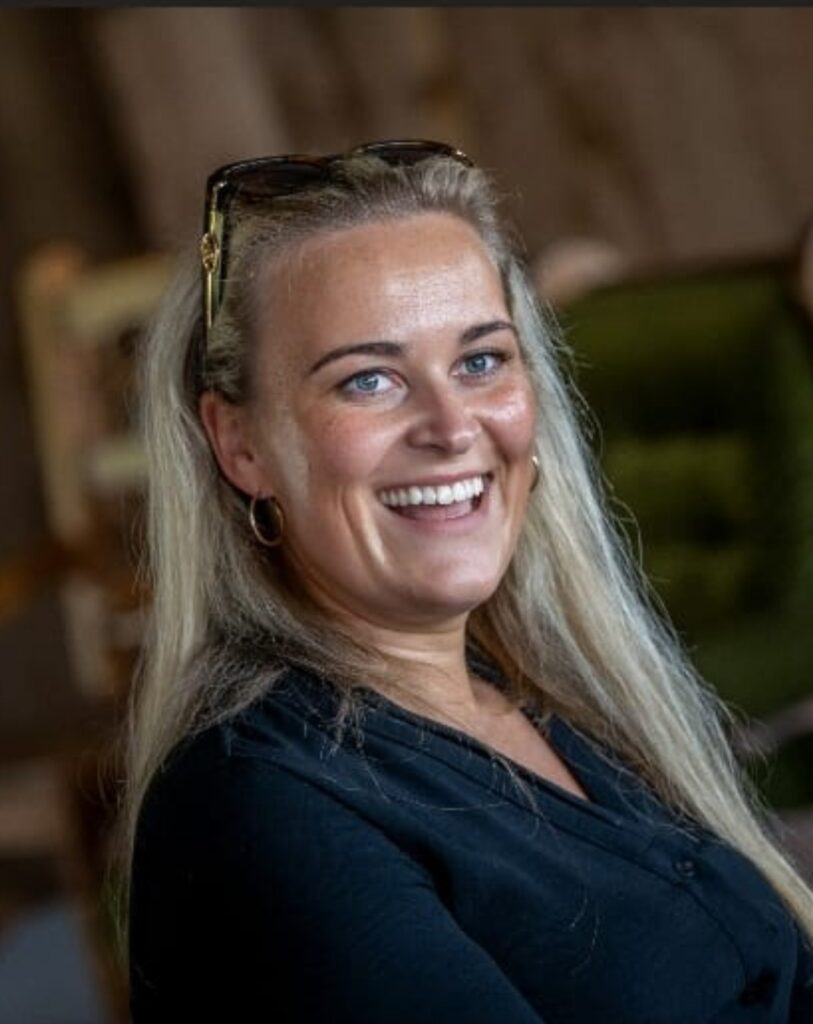 Helena Power is a young Traveller woman born and raised in Urlingford county Kilkenny. Helena is a qualified beauty therapist but forgoes that career to fight against the injustice and discrimination experienced by Traveller people. Helena is a human rights activist who, through her role as Community Development Officer with Kilkenny Traveller Community Movement (KTCM), fights to break down barriers and social exclusion to ensure a brighter future for her community

.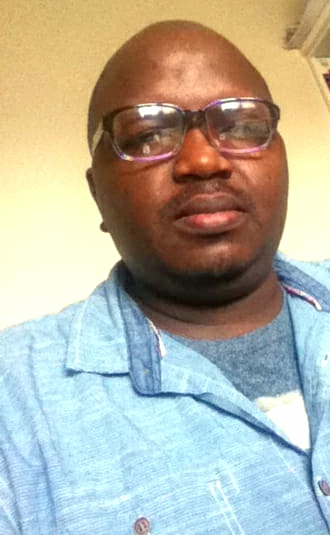 Michael Ibrahim was born in Nigeria and came to Ireland in 2001. Michael experienced the horror that was direct provision but has overcome adversity to Marry and raise a family in Kilkenny. Michael is 3rd year Applied Social Care student at WIT year Applied Social Care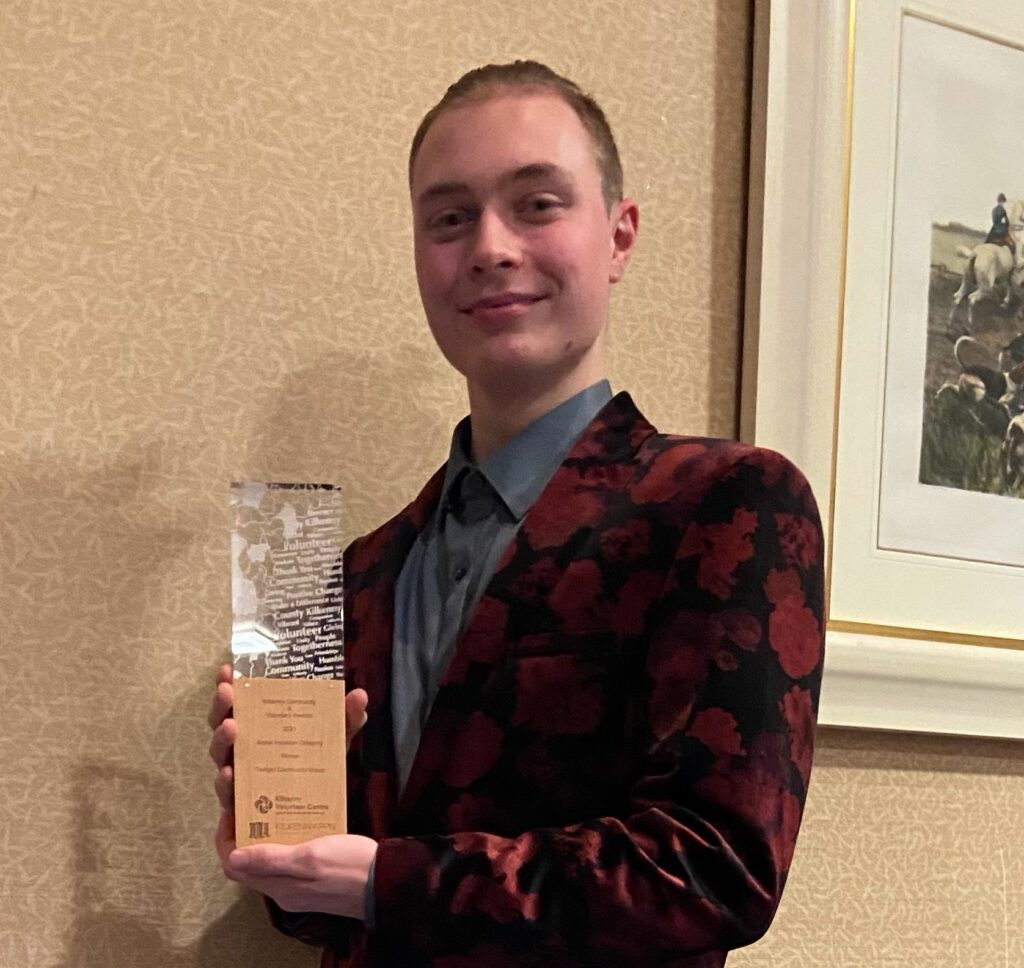 Mikolaj Lesniak is the Youth Leader of Twilight Youth Inclusion Group Kilkenny. Mikolaj is anambitious and reliable leader who aspires to increase awareness on the values of inclusion and development. He strongly believes in the importance of encouragement, skill management and acceptance. He aims to include all those factors in the social inclusion group's programme. Mikolaj is a Transition Year student at Colaiste Pobail Osrai Kilkenny, where he aims to develop his personal skills and abilities. Over the past years, Mikolaj became a strong member of the local Polish Community. He fully supports the
work of the Polish School and has become a staff member at the Kilkenny WOŚP Charity. Mikolaj is a self-proclaimed optimist who determines work at TYI Kilkenny as a real dream come true.
The DAVID Project: Diversity, Awareness, Visibility, Inclusion Development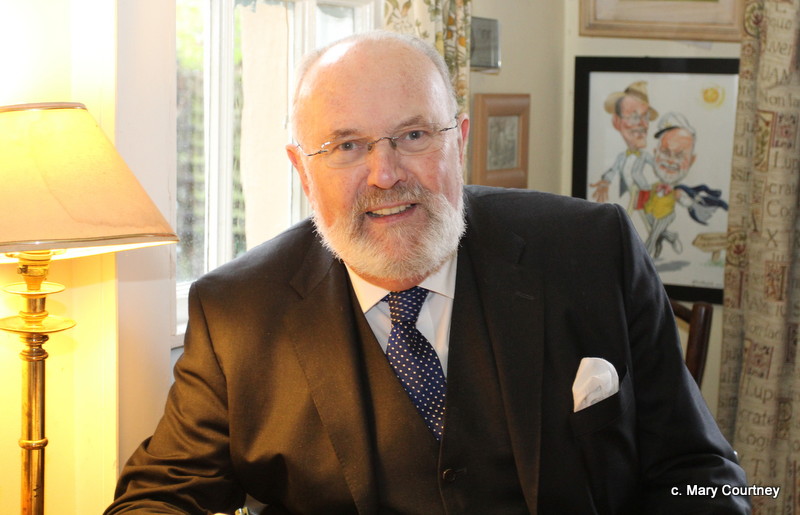 Senator David Norris took the Attorney General to the High court over the criminalisation of homosexual acts. Stating the law infringed on his right to privacy set out in the constitution. The High Court ruled against Norris. He took an appeal to the Supreme court, which he lost. Unwilling to give up the fight in 1988, the European Court ruled that the law criminalising same-sex activities was contrary to the European Convention on Human Rights, particularly Article 8, which protects the right to respect for private life. The law was held to infringe on the right of adults to engage in acts of their own choice.
Norris stated 'This decision brings dignity and freedom for gay people and enhances the dignity and freedom of all the people of Ireland because it pushes us towards a more tolerant and plural society.
This law was repealed in 1993. Senator Norris was instrumental in decriminalising Homosexuality, yet the early struggle for Gay rights was not easy. He opened the self-funded Hirschfield Centre in 1979, A beacon for Irelands LGBTI+ community, a safe space where people could be themselves. Forty years later, a plaque was unveiled at the community centre's site in Temple Bar. Senator Norris exclaimed, 'The spirit of Hirschfield lives on.'
The spirit of Gay pride is undoubtedly alive and well, as noted in the video piece sent to Twilight Community Group, where Senator Norris highlights the first gay pride march in 1974, where seven people attended contrasted to the 75,000 who attended in 2019.
Senator Norris congratulated Twilight on promoting visibility and awareness of LGBTI+ issues through project DAVID which he was honoured to have named after him.
'He remarked what a tribute' He further noted project DAVID 'is a step on the road to full inclusion and diversity. Senator David Norris has expanded his activism to one of Universal Rights he notes
"The mechanism of discrimination was exactly the same against women, against ethnic minorities, against the handicapped" His persistent activism aligns with Twilight's three pillars of Solidarity, Inclusion, and Integration.
Andy Neill is a member of the Kilkenny Community Engagement Unit but has been on temporary attachment to the regular policing unit in Kilkenny since Covid measures were brought in during March 2020. He originally qualified as a religion teacher having studied theology in TCD. As well as regular policing duties Andy along with four other members of the Station is a Diversity Officer. He's not shy to admit he enjoys a good laugh. In his spare time you'll probably find Andy under the bonnet of a car with oily hands.
  Mr. Murty Brennan Chairperson / Hon. Polish Consul.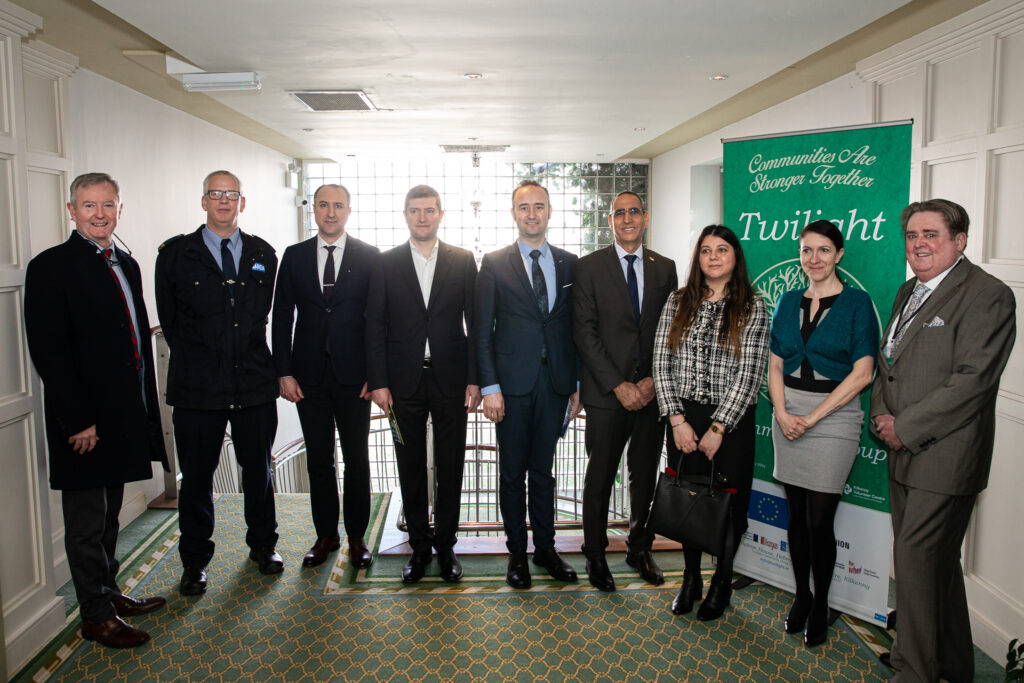 Murty has worked in Senior Management positions in the retail and the private finance sector. He currently works in the community sector on a voluntary basis. Murty performs his duties as Chairperson / CEO of the Twilight Community Group in a voluntary capacity.