Hi, my name is Aoibhin Cassin, I'm twenty-one years of age and live in Bennetsbridge in Co. Kilkenny.  I attend Dean's Gate Hub, supported by St Patrick's Centre, Kilkenny, which is situated right in the heart of Kilkenny City Centre.  I love fashion and I love my style.  I am able to access the retail shops very easily from Dean's Gate. While I was out and about, I soon discovered a love for the style in Penney's.  I like to be on trend and keeping up can be expensive so I can stay up to date with the ever-changing trends by doing a lot of my shopping in Penney's where it doesn't cost a bomb!
I really enjoy my shopping trips to Penney's and love their style of clothing, their accessories and affordability!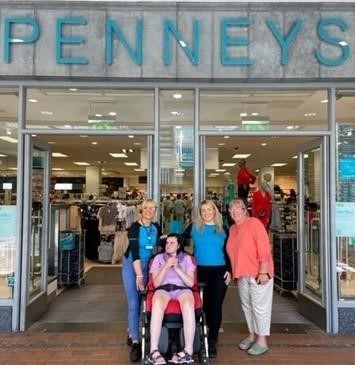 My love of style and fashion has really grown over the years and to showcase this I was supported to come up with a plan to create a Blog on social media. Penney's is one of my most favourite places to shop. We approached the Manager of the Kilkenny branch of Penney's, Jackie Costigan, and asked if she would be interested in assisting me in becoming a fashionista blogger? Jackie was so obliging and very helpful in supporting me to make this happen. We meet staff from Penney's once a fortnight who show me the latest trends of the season. They assist me to mix and match outfits and accessorise. I have gotten to know some lovely people along the way. Lisa and Breda have been so helpful to me. I really enjoy meeting up and chatting about the new styles that are in and what would suit me best. Lisa and Breda recently helped me to pick out an
outfit for two social occasions I have since attended. I received so many compliments on both my outfits. I was thrilled!
I needed support to get my blog up and running, while all of this was going on as I didn't have the knowledge at that time.  Stephen and Domhnall from Twilight helped me out and they were brilliant.  Stephen and Domhnall came and met with me. They asked exactly what I was looking for and explored how they could help.
It was arranged that Domhnall would work with me for just over 10 weeks.  He came every Friday morning and went through the process of setting up a blog.  Domhnall was very patient with us and I really enjoyed meeting up with him.  After ten weeks my blog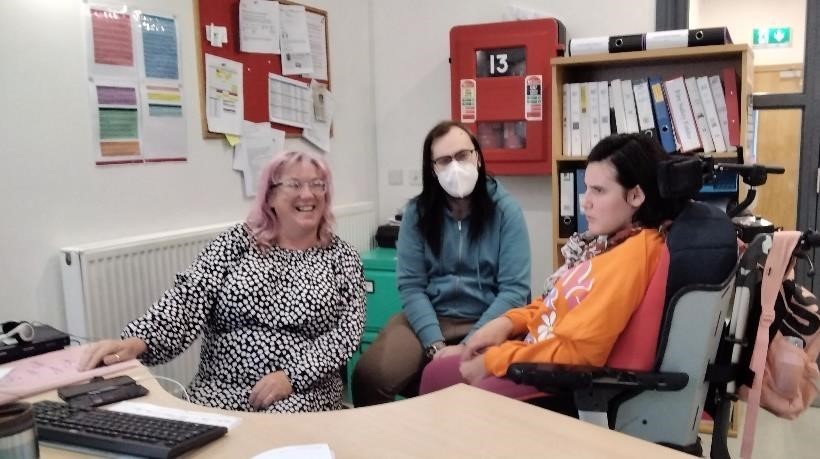 has been created and entitled 'The Day in the Life of a Penney's Fashionista'. I am planning the official launch of my blog in the coming weeks and I would like to take this opportunity to thank all of those who helped to make this happen including Emma Butler and Kathleen Drennan from Dean's Gate Hub, Stephen Mungovan and Domhnall Ó Mathúna from Twilight International Cultural House (as well as Murty Brennan, CEO/Chairperson who Emma met with some months ago to find out about their supports), Jackie, Lisa and Breda from Penney's and my Mam, Dad and family.
It really has been life enhancing to learn more about fashion which is my passion!