What began as an idea for a hobby, received recognition for their great achievements across the many and varied sectors since its formation in 2014. They subsequently gained Charity Status in 2018. But on Saturday night at the Gala event in lyrate estate hotel when Twilight Community Group were named Kilkenny Business Award winners for Diversity, Equality & Inclusion made all the efforts and many sacrifices of their team worthwhile.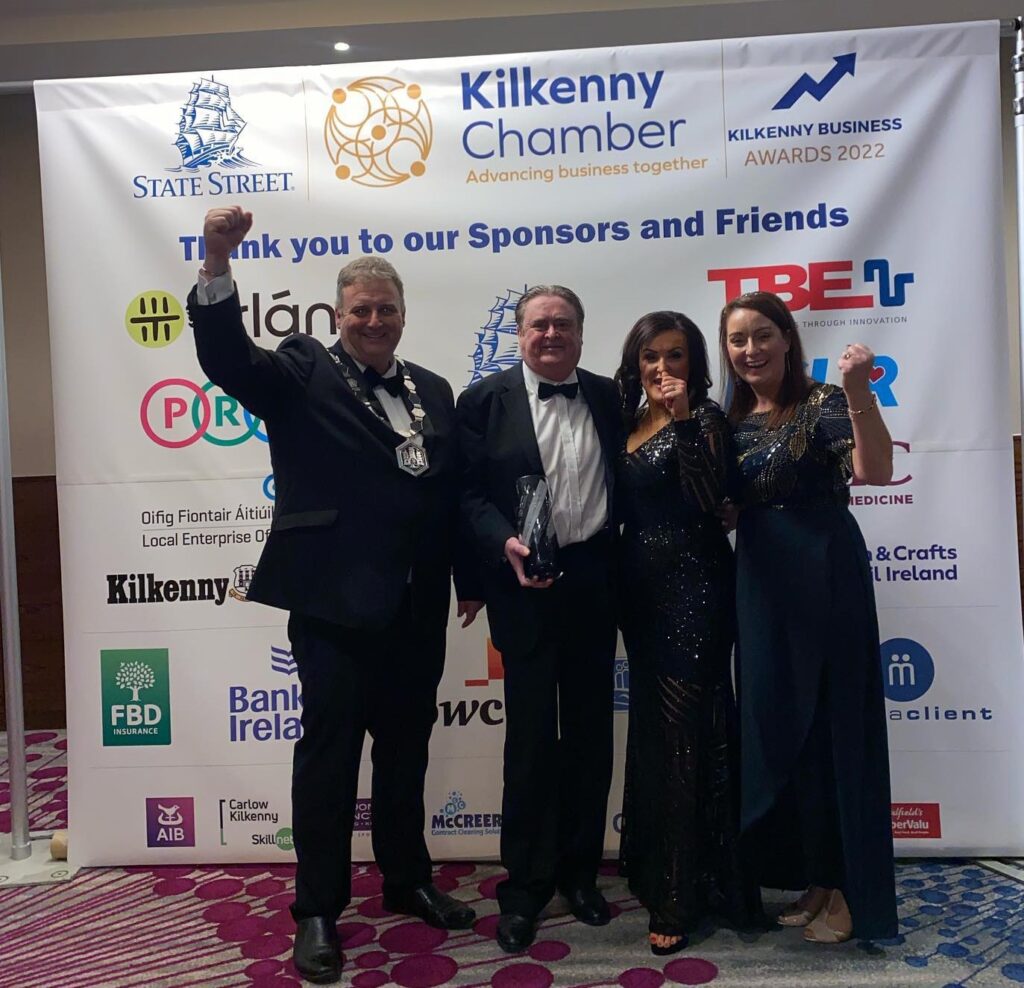 The Twilight Teams table waited with anticipation as the finalist were called out. Any of the three finalists could have been selected which included TSK Academy, Apple Tree Farm Montessori and the eventual winners Twilight Community Group. The group were trilled and hope to build on this success of Diversity, Equality & Inclusion award sponsored by VHI. "We would like to invite everyone across all communities and business to come join us in what will be an exciting and fruitful 2023 and beyond" Operations Manager Stephen Mungovan informed the Kilkenny Observer
CEO Murty Brennan was delighted to receive the award on behalf of the members and team of volunteers that have made Twilight what it is today.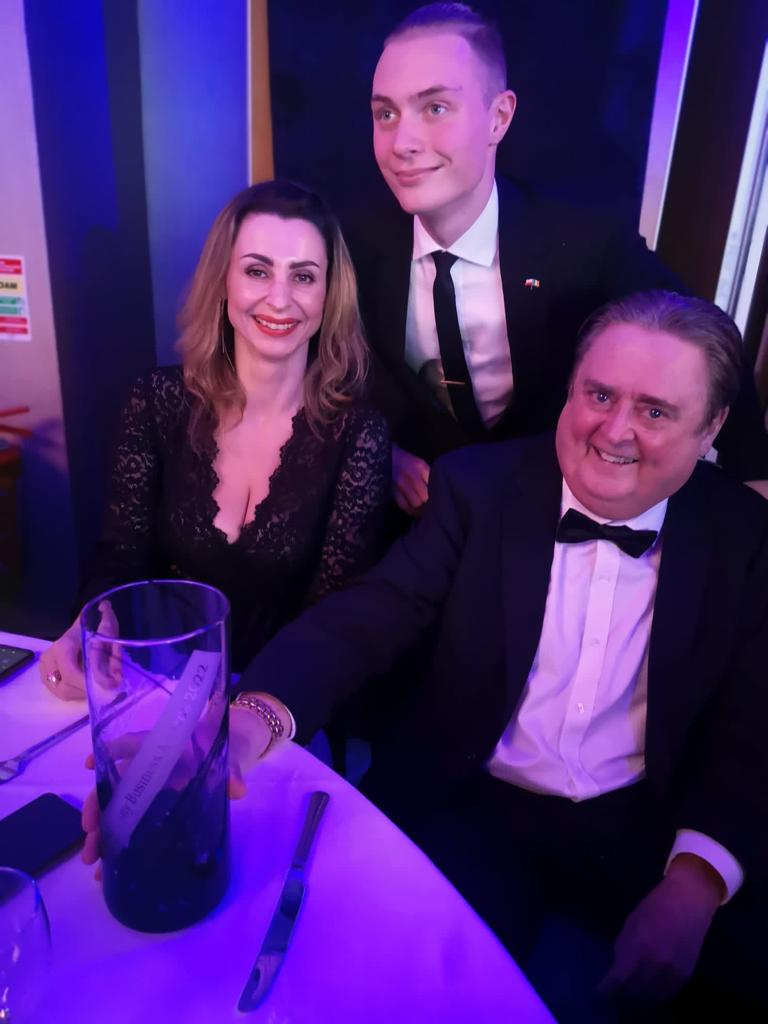 The future is bright for Twilight as major plans are well underway for 2023. The ever-expanding Twilight Youth Inclusion group and its leaders Leah McDonnell and Liam Mungovan have activities planned which includes the TYI second Erasmus + project with a student exchange group with one of Twilight's eighteen different partners the group has across Europe and beyond. Programmes for their Seniors Group are planned which includes access to a new meeting room and a Training Centre which includes media training for beginners and advanced students but the group has to be acknowledged for their introduction of Training for those with Intellectual disability needs.
Twilight Community Group opened their International Cultural House in 2020. This unique Cultural house welcomes all nationalities including Irish community groups. Twilight's ethos is 'Communities Are Stronger Together'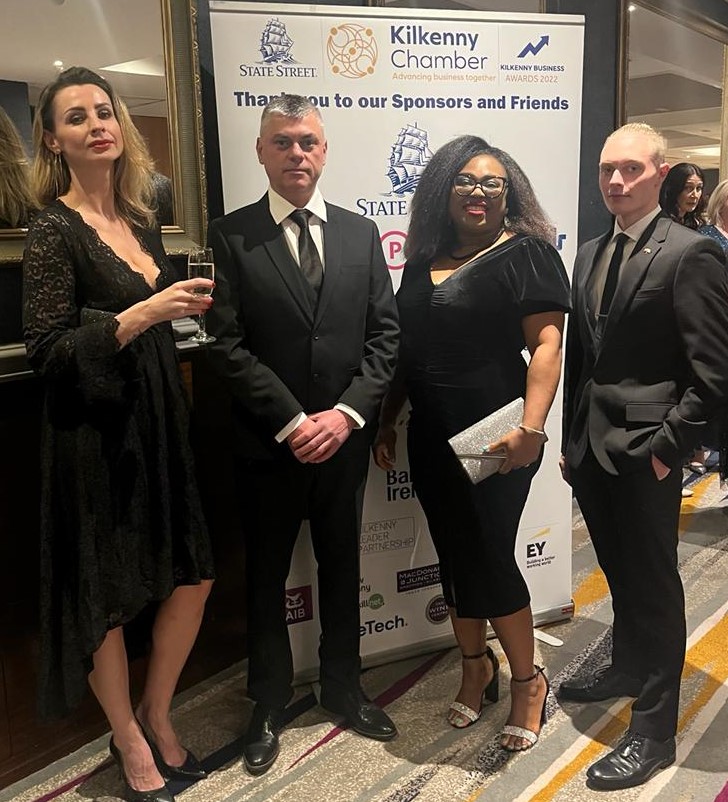 As Kilkenny has become a city with citizens from diverse backgrounds Twilight's open an inclusive Cultural House that provides safe and secure space for Men, Women, Boys and Girls in all their diversity is a major step forward to creating a fully inclusive and equal society for all regardless of one's background.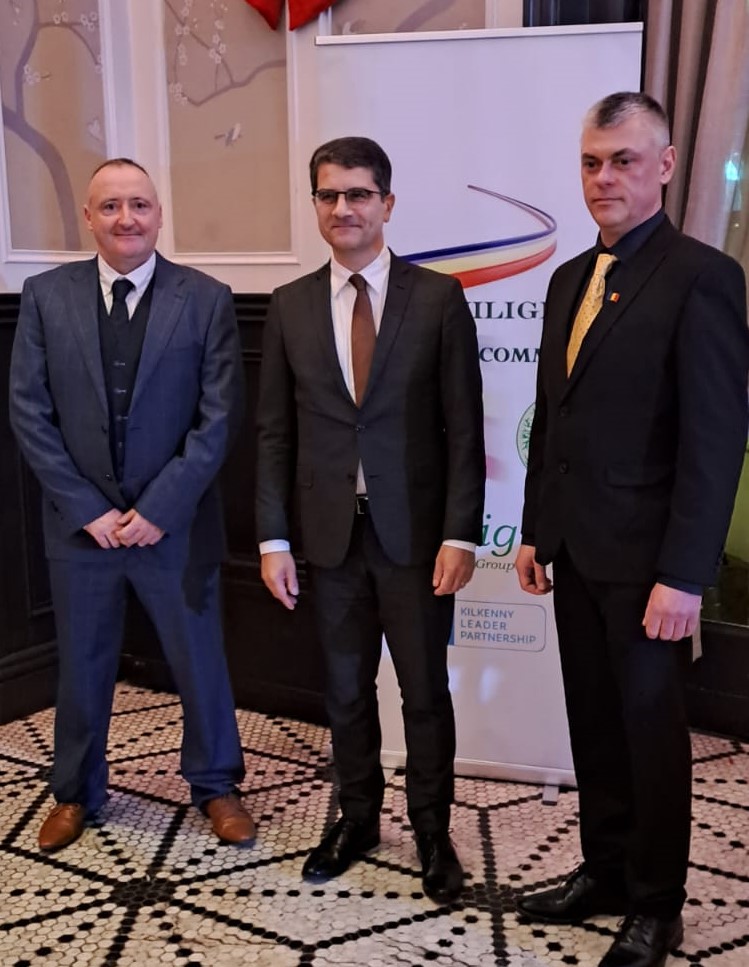 To Show how committed the Group are to their mission statement of 'The Twilight Community Group will through its activities endeavour to promote social inclusion & integration and advancement of all members of our communities'
CEO Murty Brennan and Operations manager had a mid-day start the following morning as they attended the Irish Lebanese Cultural Foundation Cedar Awards as Mabrouk Ghassen was acknowledged for his work with this prestige award and a Cedar Tree was planted in his honour in Lebanon.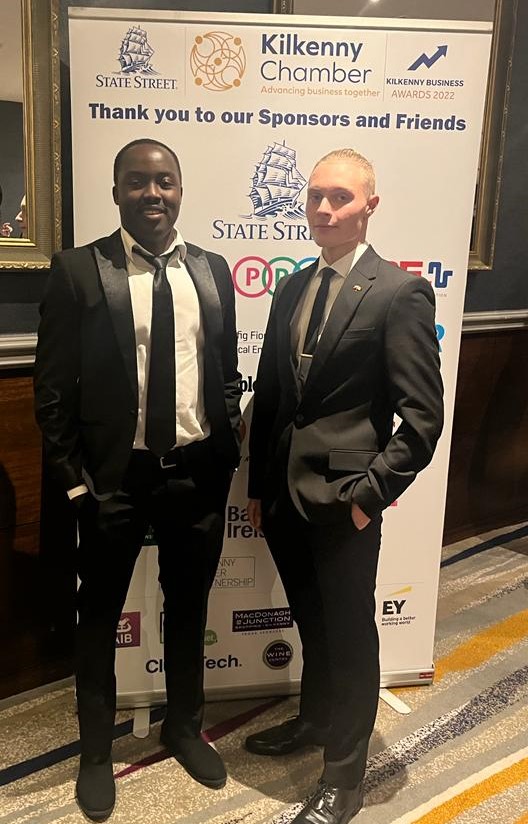 Sunday night saw a wonderful event in Eamon Langton's as part of the celebrations of the upcoming Romania Day. This event was organised by the Twilight Community Romanian group under the chairmanship of Mr Liviu Iftime , Twilight 's Romanian Consultant. Present on the night HE Laurențiu-Mihai ȘTEFAN, Cathaoirleach Kilkenny COCO Pat Fitzpatrick Mayor David Fitzgerald , Mayor of Beclean, Romania, Nicolae Moldovan, Deputy Mayor Bogdan Rusu and Deputy John McGuiness & Andrew McGuiness and many more distinguished guests
Music on the night was by Romanian X Factor participant Stefan J Doyle and musical friends. Once again, the Twilight Volunteers attended in great numbers and enjoyed the Twilight Romanian members from across the South East companionship to bring to a close another weekend for Kilkenny's Twilight Community Group, Diversity, Equality and Inclusion Business Award Winners 2022
If you wish to be part of our Programme of activities for all ages call 0567813105 / info (at) twilight.ie