Every year there are days to mark special world wide events. Days celebating Seniors, Our Mother Tongue day, Teacher's day and of course the one everyone celebrates is Mother's Day. September 21st every year is 'World Peace Day'.
To mark this day the Twilight CEO Murty Brennan spoke to the gathering at the annual Peace Convention event held in Tipperary.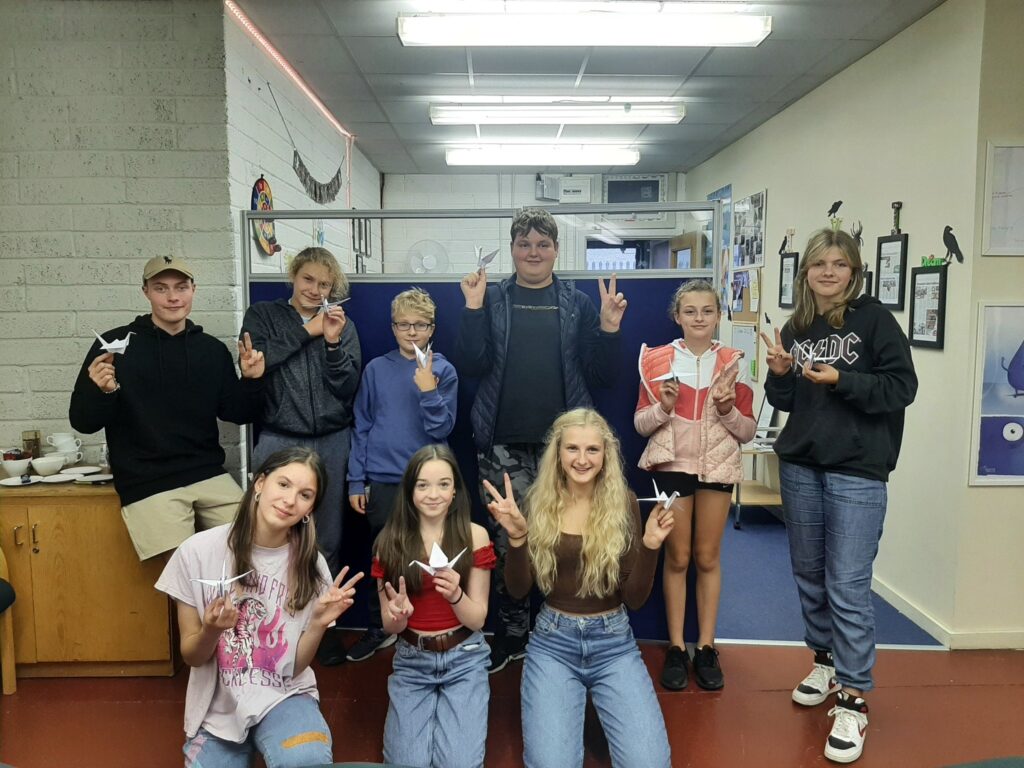 Our Twilight Youth Inclusion group, which has members form Kilkenny's diverse communities went one step further. This progressive and expanding youth group is becoming a very popular youth club which now has a waiting list for membership. TYI offer excellent services for ages 13 to 17-year olds which includes European travel through the Erasmus + Programme. TYI group is currently researching a trip to Hungary in 2023.
In recent weeks the club has travelled to the Dunmore East adventure centre and Splash word while and took part in personal development days back at the current base in the Twilight International Cultural House.
To Mark International Day of Peace 2022 and as the theme of Peace is "End racism. Build peace." Our Twilight Youth Inclusion Group made Origami Peace Cranes in honour of this day.
The Team leaders, Leah Mc'Donnell and Liam Mungovan, must be complimented for the progressive ideas and have plans set out till the end of 2022 and working on their 2023 activities