Loneliness is something we all have experienced. If you are young or old it hits you and can have a detrimental effect on your mental health and wellness. Humans are species that need family, friends and we all need companionship. If we are honest with ourselves, we have all sat somewhere feeling lonely and isolated. This was no more evident than during that last 24 months.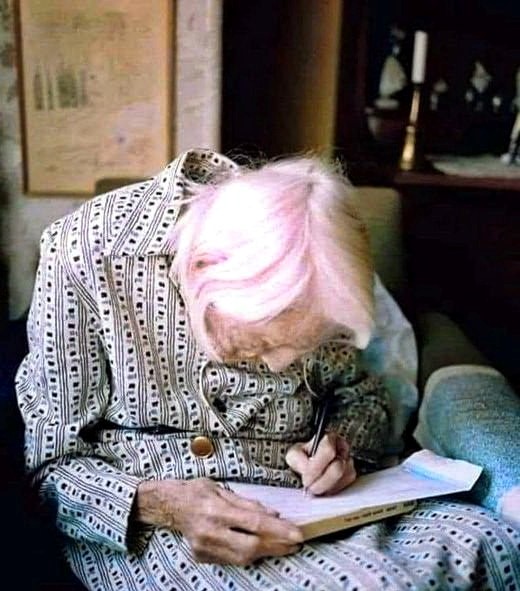 Why I am talking about this today? Well I read a letter from a senior lady who was in such a predicament. And I thought maybe we should give more time to our family, neighbours and friends who may now live on their own. Maybe just 5 minutes of your day. It maybe become your most enjoyable few moments in what is an otherwise hectic schedule.
I have personally experienced loneliness during times of illness, as you lie in a hospital room, or when you are unable to get around at home. It is then you value your family and circle of friends who by just dropping in for that 5 minutes brightens up your day.
I am going to leave with her letter and maybe take a moment or two to reflect on the contents and think of someone in your circle of friends that could do with your company
A letter from an elderly woman from a nursing home.
I am 82 years old, I have 4 children, 11 grandchildren, 2 great-grandchildren and a room of 12 square meters.
I no longer have a home or expensive thing, but I have someone who will clean my room, prepare food and change my bedding, measure my blood pressure and weigh me.
I no longer have the laughter of my grandchildren, I don't see them growing, hugging and arguing. Some come to me every 15 days, every three or four months, and some never.
I don't bake cakes; I don't dig up the garden. I still have hobbies and I like to read, but my eyes quickly hurt.
I don't know how much longer, but I have to get used to this loneliness. Here at home, I lead group work and help those who are worse than me as much as I can. Until recently, I read aloud to an immobile woman in the room next to me, we used to sing together, but she died the other day.
They say life is getting longer. Why? When I'm alone, I can look at photos of my family and memories I brought from home. And that's all.
I hope that the next generations will understand that families are born to have a future (with children) and that they do not forget about the family even in old age.